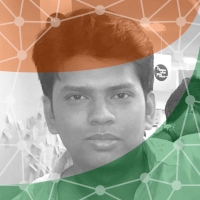 Gautam Ghosh
Founder, Author and Developer
connectsin [at] gmail.com
Gautam is an IT professional and he has over 12 years experience in the industry. He is founder, author and developer of w3schools.in. Topics Tutorials focused on software engineering and web development.
Our Competent Freelancers
---
Gaurav Roy
Technical Writer
Gaurav is a BCA graduate from Assam University and an MCA  from Lovely Professional University. He currently works as a technical writer and writes tutorials on various programming languages.
---
Vikash Singh
Web Developer
Vikash is a an MCA from SMU. He currently works as a Web Developer. He has two years of experience formatting tutorials in HTML format.