Usability Testing can be defined as the kind of testing performed from the end user's point of view for determining whether the application you are developing is effortlessly usable or not.
---
---
Again, according to ISTQB's, usability testing can be determined as the degree to which your application or product can be understood, easily learnable, simple to operate, and nice-looking UI from the users' perspective.
Your application may build entirely per the requirements. Still, they might not be used at the time of delivering the project in the user's hands.
Here's a simple block diagram of usability testing below: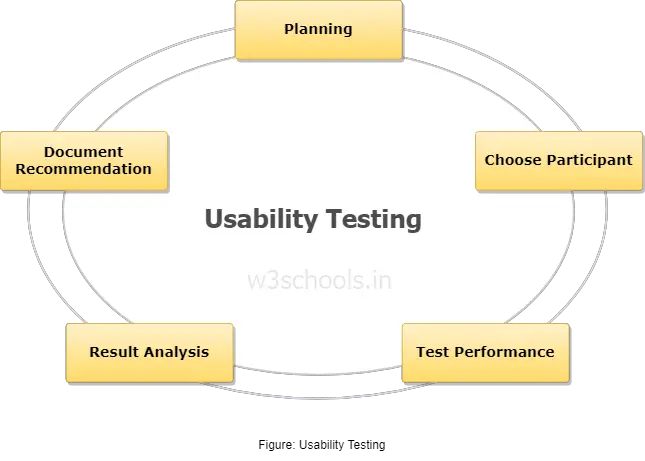 Tips for Usability Testing
It would help if you had to understand who will use the system.
You must have to understand their business needs and focus.
It would help if you had to try mimicking their performance and behavior.
It would help if you had to keep in notice whether you are good at role-playing.
---
---
Found This Useful? Share This Page!