This Python program contains a simple program to generate bar graphs using the Matplotlib Python library. Matplotlib Python has an extensive library for creating stable, animated, and interactive data visualizations.
---
---
In this Python program, we have used the popularity data of different programming languages and displayed it as a bar graph using the Matplotlib Python library.
Example:
An example of a Python Matplotlib Bar Graph:
import matplotlib.pyplot as pyplot

# Manual data setup
labels = ('Python', 'Java', 'JavaScript', 'C#', 'PHP', 'C,C++', 'R')
index = (1, 2, 3, 4, 5, 6, 7) # provides locations on x axis
sizes = [29.9, 19.1, 8.2, 7.3, 6.2, 5.9, 3.7]

# bar chart setup
pyplot.bar(index, sizes, color="#6c3376", tick_label=labels)

# layout configuration
pyplot.ylabel('Usage in %')
pyplot.xlabel('Programming Languages')

# Save the chart file
#pyplot.savefig('filename.png', dpi=300)

# Print the chart
pyplot.show()
Program Output: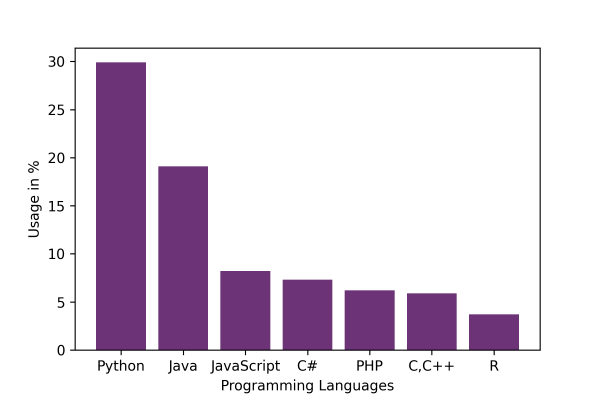 Install Matplotlib
The Matplotlib Python library is installed using pip (package manager for Python). The following command installs the Matplotlib package:
pip install matplotlib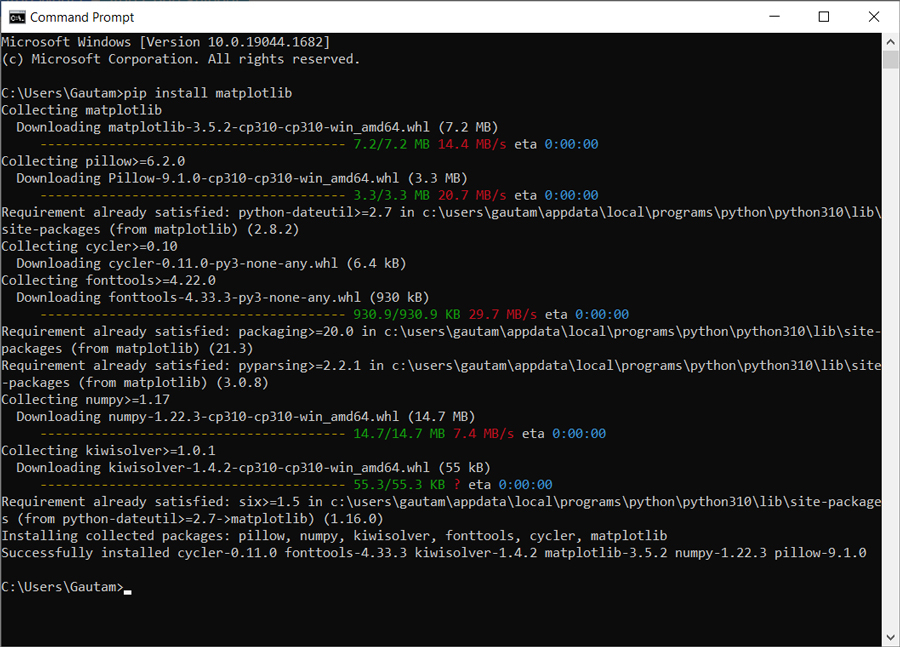 ---
---
Found This Useful? Share This Page!