The WordPress Media Library is a centralized hub for storing, organizing, and managing various media files on your WordPress website, including images, videos, and audio files. As a vital tool for content creators, it helps streamline the process of embedding media assets into posts and pages while managing them efficiently.
---
---
Accessing the WordPress Media Library
To access the Media Library, sign in to your WordPress admin dashboard and click 'Media' in the left-hand sidebar. It will take you to the 'Media Library page, where you'll see thumbnails of all your uploaded media files in a default grid view. For a List View, click on the 'List View' icon at the top of the page.
Uploading Files to the Media Library
There are mainly two ways to add files to the WordPress media library:
Uploading Files via the Media Library Interface
Click the 'Add New' button at the top of the Media Library page.
Drag and drop files into the designated area or click 'Select Files' to browse your computer for files to upload.
The selected files will upload automatically.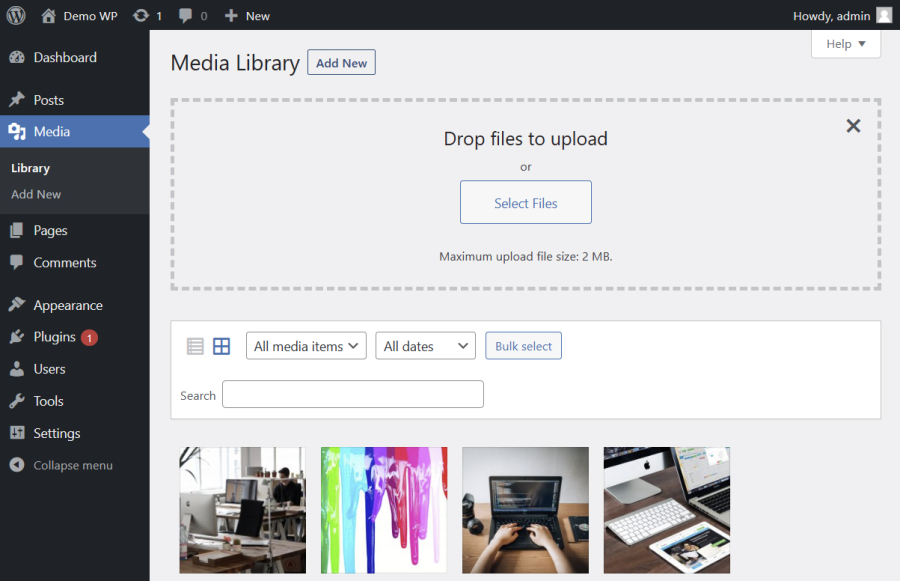 Uploading Files While Creating or Editing a Post or Page
In the post/page editor, click the 'Add Media' button.
It opens the Media Library popup window, where you can choose from existing files or upload new ones.
Deleting Media Files
To delete a media file:
Click on its thumbnail to open the 'Attachment Details' screen.
Click on the 'Delete permanently' link, and confirm your choice.
Remember that deleting a file is irreversible and will remove it from your website entirely.
Editing Images and Media Metadata Management
The WordPress Media Library offers basic image editing features like cropping, rotating, flipping, and resizing. To edit an image, select it from the media library and click the 'Edit Image' button below the image preview.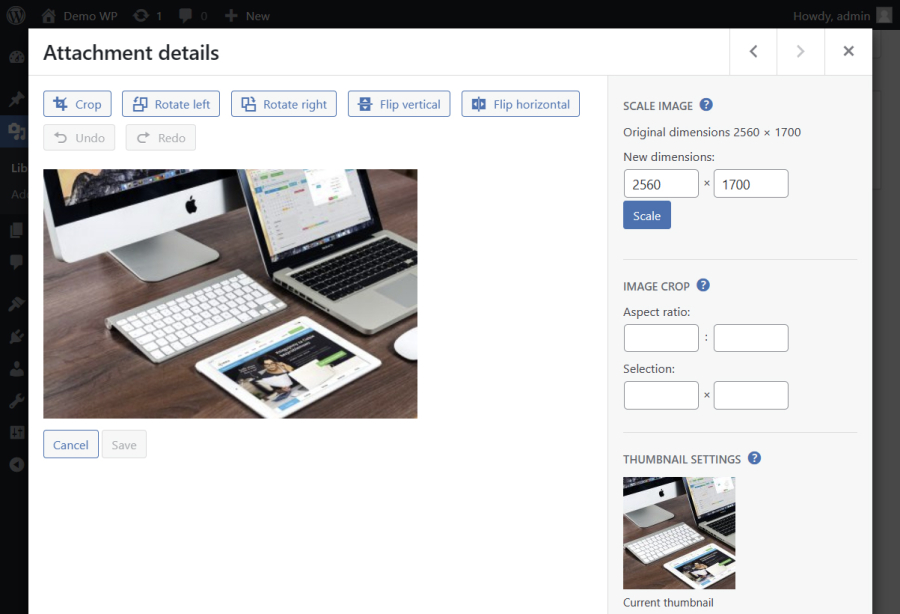 Moreover, the Media Library lets you modify metadata, such as alt text, title, caption, and description. This information can boost your website's SEO and accessibility. To edit metadata, choose the image you want to modify and update the necessary fields in the 'Attachment Details' screen. Your changes will save automatically.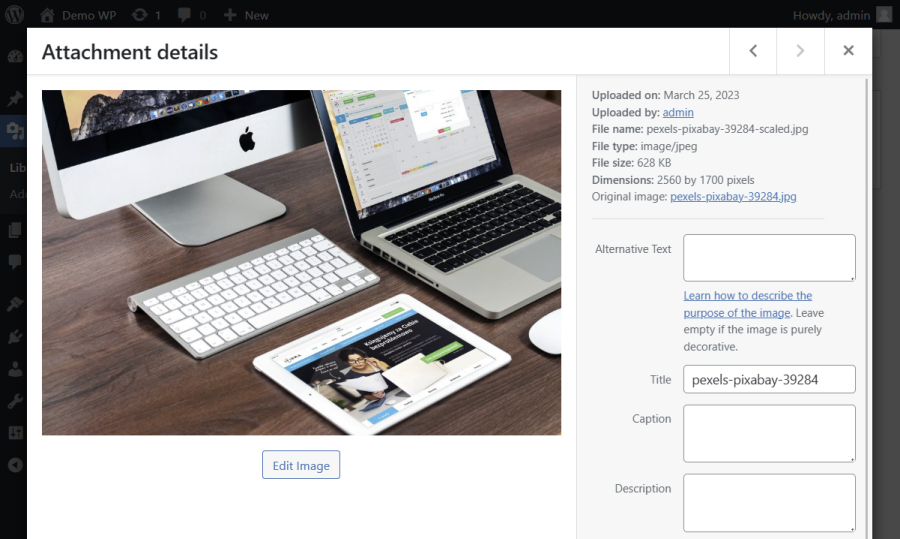 Conclusion
The WordPress Media Library is an indispensable tool for managing your website's media files. By taking full advantage of its features, you can effectively organize, edit, and optimize your media assets, ensuring your website's content remains visually engaging, accessible, and SEO-optimized.
---
---
Found This Useful? Share This Page!